December 31, 2020
Governor Cuomo Announces Grand Opening of Moynihan Train Hall in New York City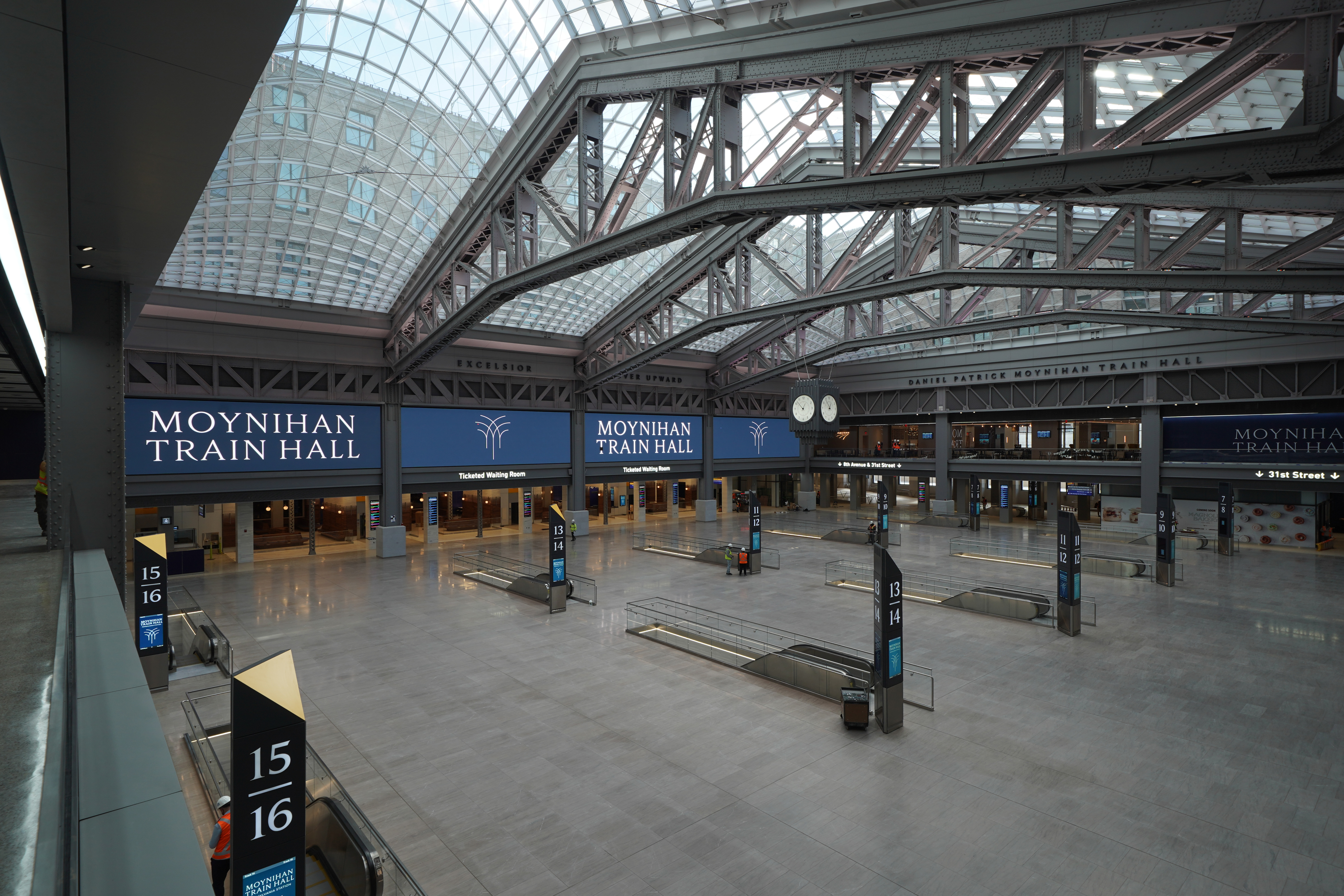 ABOVE: New Moynihan Train Hall, part of the Farley Post Office expansion of Penn Station in New York City (Credit: Governor's Office)
---
Governor Andrew M. Cuomo today (Dec 31st 2020) announced the grand opening of Moynihan Train Hall, a 255,000-square-foot train hall designed for the 21st century in the heart of Midtown Manhattan. The $1.6 billion project transformed the more than 100-year-old James A. Farley Building into a world-class transportation hub that increases the existing Penn Station rail complex's concourse space by 50 percent. The Governor also announced that the East End Gateway to Penn Station at 33rd Street and 7th Avenue opens on New Year's Eve. The hall is named for former U.S. Senator Daniel Patrick Moynihan.
The train hall's stunning design is a unique blend of classical and contemporary, and features a one-acre sky-lit atrium, a signature clock, cutting-edge technology, clear wayfinding, full accessibility, and museum-caliber public art. It also provides immediate benefits at this critical time while profoundly enhancing the convenience, health, and daily experience of hundreds of thousands of passengers, neighbors, and visitors. The project first emerged decades ago as the leading strategy to address many of Penn Station's most notorious issues and overcame countless hurdles and red tape thanks to Governor Cuomo's persistent and unwavering leadership.
Led by Empire State Development (ESD), the $1.6 billion project was accomplished through an innovative public-private partnership between ESD, Vornado Realty Trust, The Related Companies, Skanska, the MTA, the Long Island Rail Road, Amtrak, and the Port Authority of New York and New Jersey. It utilized a design-build approach to streamline construction and expedite completion. Construction of Moynihan Train Hall has generated an estimated economic impact of $5 billion, supporting more than 5,000 construction jobs and 11,000 indirect jobs. Additionally, the core project management team was more than 42 percent women.
Moynihan Train Hall reshapes the travel experience of the busiest passenger transportation facility in the Western Hemisphere, used by more than 700,000 passengers per day - more than LaGuardia, John F. Kennedy and Newark International Airports combined. The main hall that once served as the Post Office's mail sorting room is reminiscent of the original Penn Station's vaulted concourse, showcasing a 92-foot-high skylight that holds an acre of glass. Supported by three of the building's original steel trusses with an intricate lattice framework, the new skylight encloses soars above the train concourse, bathing passengers in natural light.
-- Press Release from the Office of Governor Andrew M. Cuomo
---
---
---
---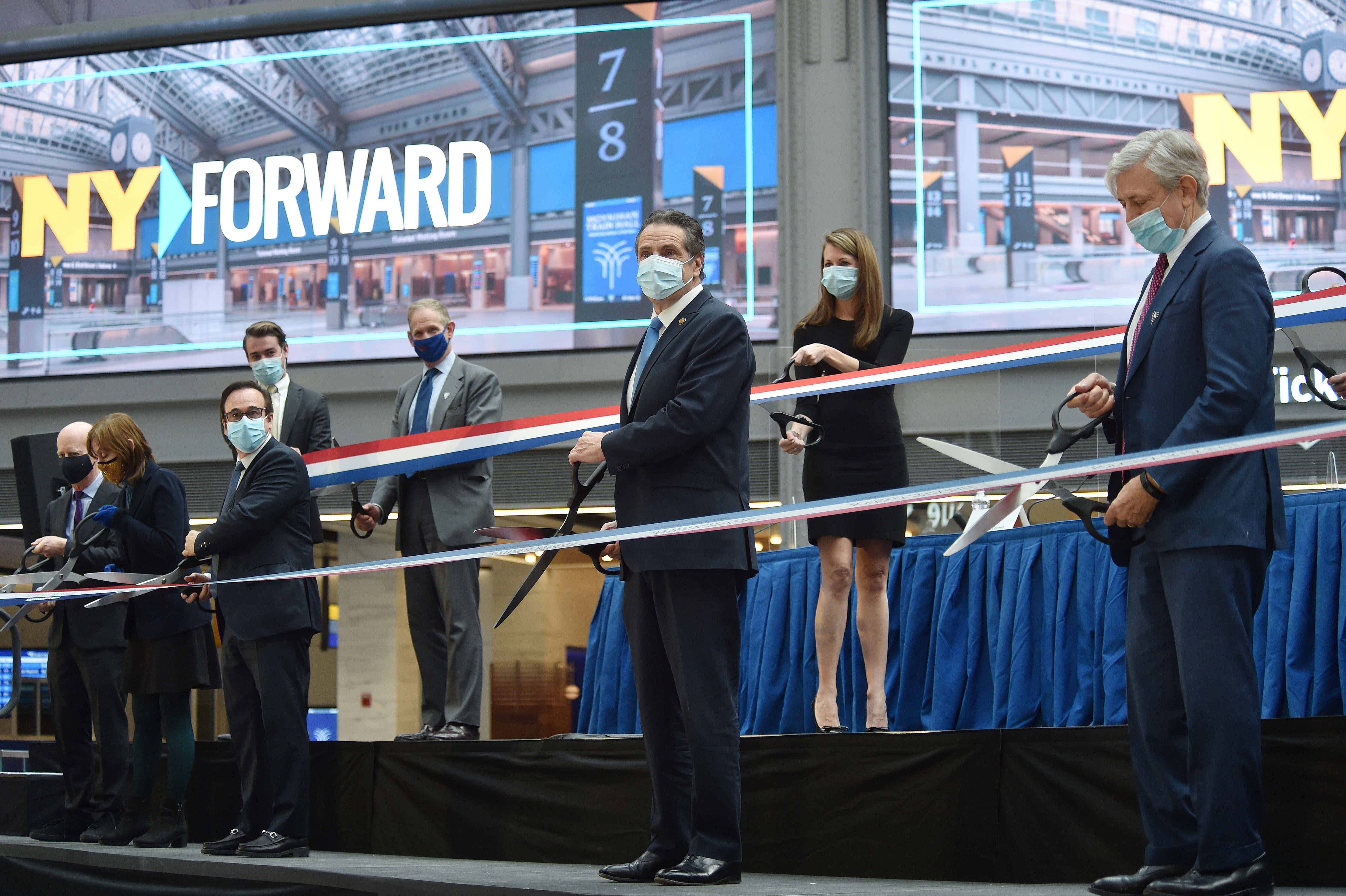 ---